The Woman Behind The Brand
These are but a few words to describe the woman that is Monica Slayton, Founder and CEO of CarloMoni Haircare Products.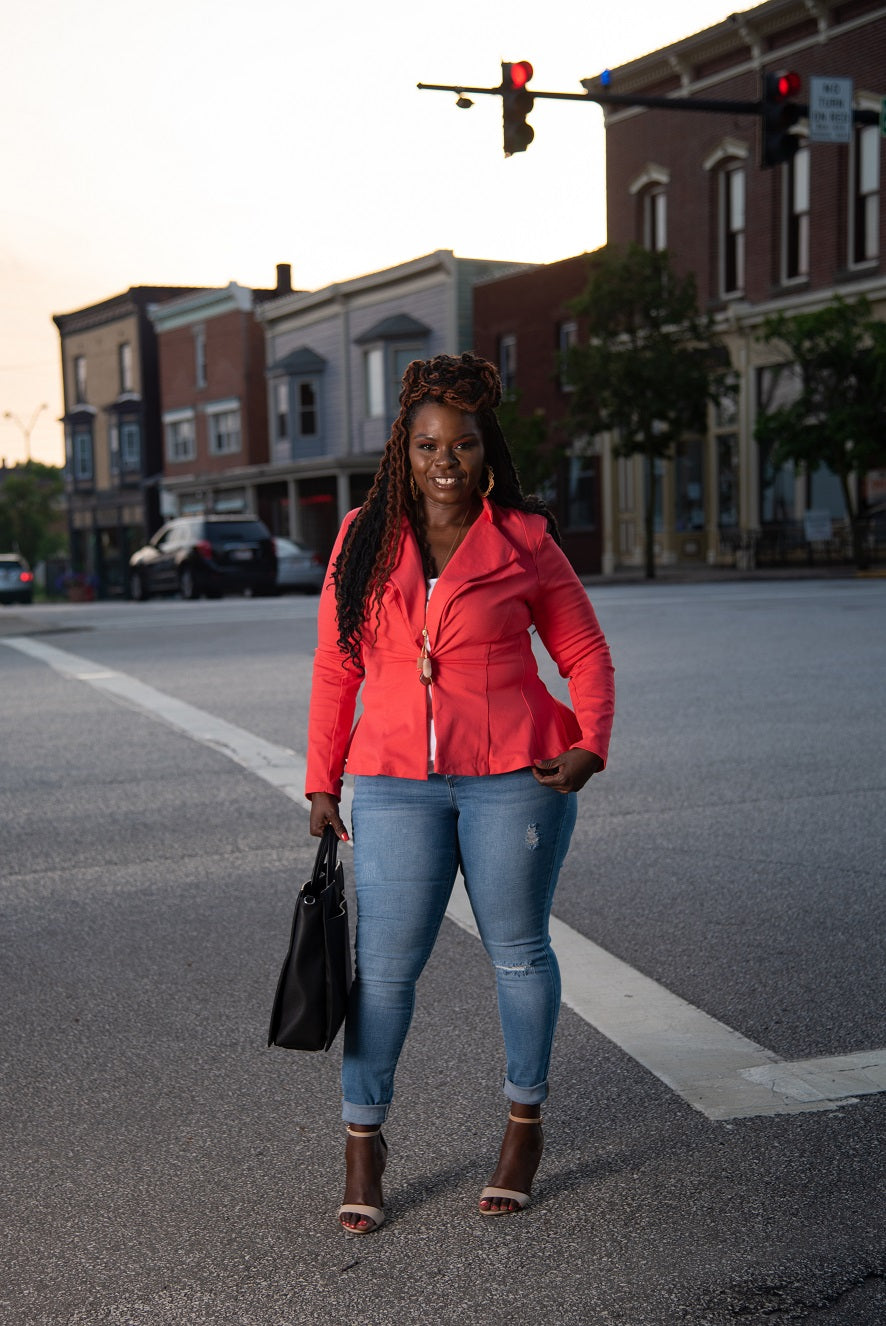 Inspiring. Compassionate. Determined. Visionary.
Born in Medina, Ohio, Monica grew up near Akron and was raised by her great-grandparents, Ruby and Robert Anthony. Ruby worked in nursing and Robert who was the first in his family to attend college, worked as a factory supervisor. Her grandparents instilled in her a strong sense of purpose, discipline, drive and determination. Like her grandfather and as a double minority, Monica continues the legacy of breaking generational curses.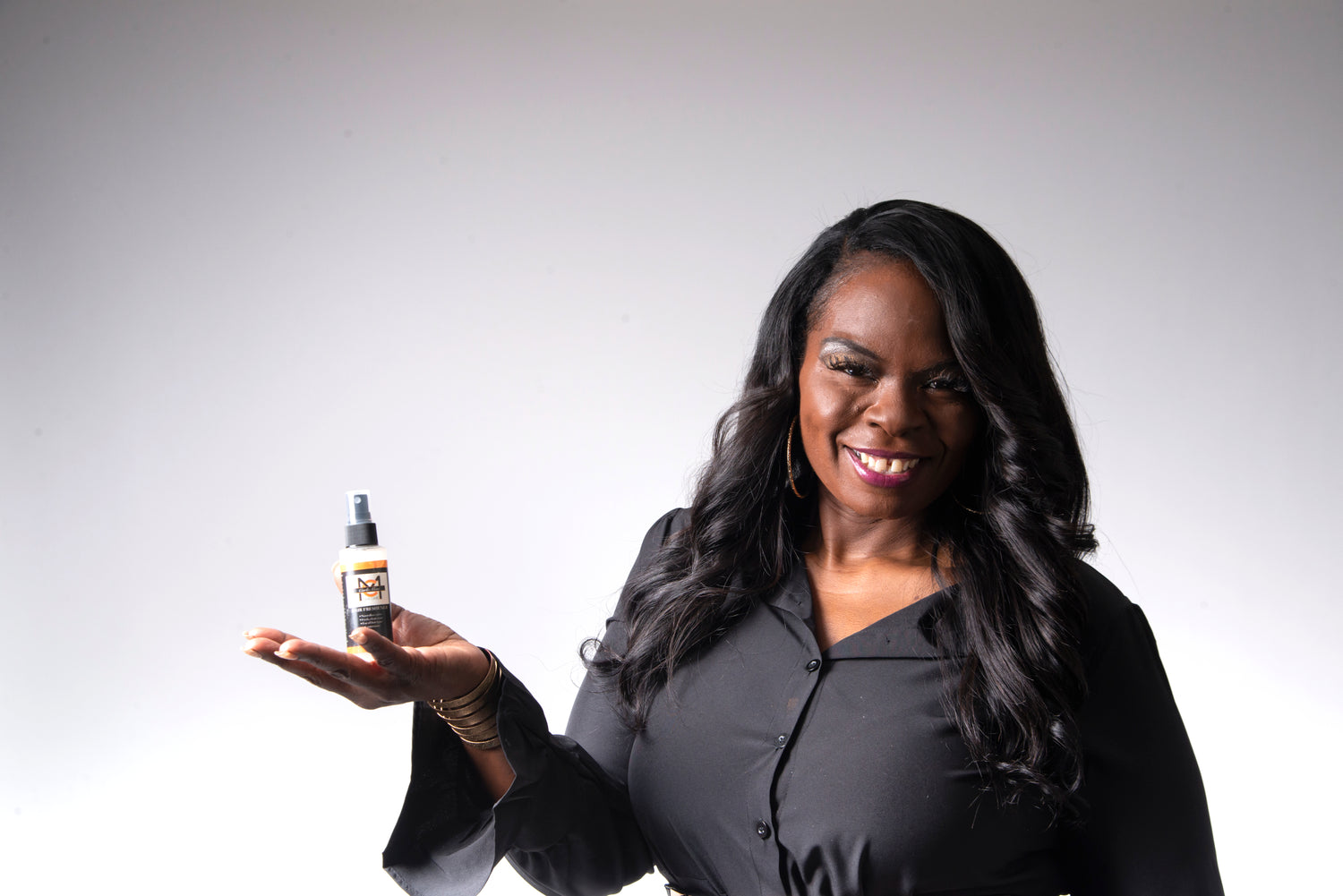 At 5 years old, she already knew she wanted to be a hair stylist. And she has carried that passion with her throughout her career. When fresh out of beauty school, Monica met Johnny Hannah of Johnny Hannah's Elegant Lady Beauty Salon in Akron, Ohio. She still regards "Mr. Hannah" as her mentor and godfather. From him, she learned how to run a business and regardless of the multiple obstacles Monica faced, Mr. Hannah helped to guide her, ultimately leading her to be the powerhouse businesswoman she is today. She opened Monicarlos Hair Creations, one of the first combined beauty and barber shops in Akron with 4 stylists, 2 barbers and a nail technician.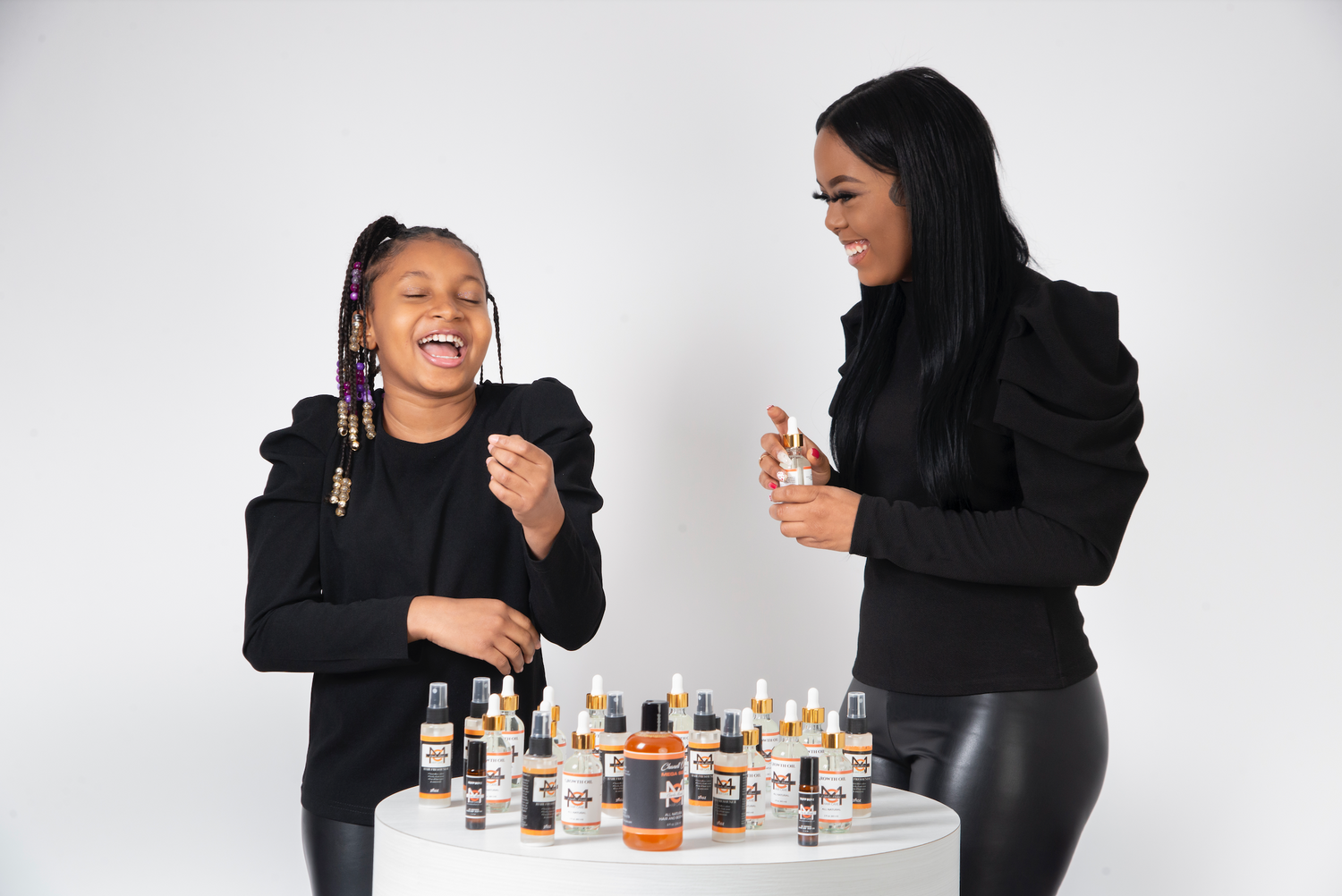 She has prevailed through low self-esteem, adversity and depression because she firmly believes that if you trust in God, all things are possible.
It is with this vision and through her persistence that 5 years ago, Monica, recognizing the need for a "hair freshener", created CarloMoni Haircare Products. She sought out chemists to help her develop this unique product and met Dr. Irene Reyzis. Together, they have created a product line that uses natural ingredients.  These include the Hair Freshener and Smoke Eliminator, a Hair Growth Oil, the Chanell Hair oil and a beard oil.
For Monica Slayton, these days, having fought through being told she CAN'T but doing it anyway, her only obstacle and her only competition is herself. She knows "It's about you and you, and no one else". She subscribes to the belief that "if you want to soar in life, you must first learn to F.L.Y. (First Love Yourself)."